We make your app idea a reality.
Take Your Business Mobile
A Free 5-Day Challenge For Business Owners Looking To Leverage Mobile App Technology
LIVE: Monday, June 7th - Friday, June 11th @ 6:00 PM EST (3:00 PM Pacific)
Testimonials
"This challenge really helped me learn how to monetize apps and apply it to my existing business.
I see now how useful it can be and how many different ways there are to make money."
"This challenge was mind-blowing on just how profitable an app could be..."
"An app can give me a unique way to connect to people outside of Facebook or Instagram where I don't even know if they are going to see my content."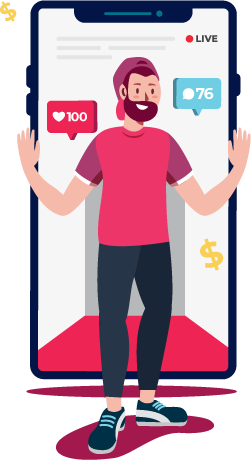 Who Is This Challenge For?
This challenge is specifically designed for:
Life Coaches

Relationship Coaches

Sales Coaches

Executive Coaches

Personal Coaches

And More...
It's for any coach who is interested in having a mobile app for their business, but isn't sure how that is possible or if it's affordable. Whether you are a one-person business, part of a larger network, or just plain curious, all are welcome to attend.
Why an app for your business is so critical at this point in time

Why coaches are perfectly positioned for a mobile app opportunity

How you can build an app without having to write any code at all

How truly simple it is to build an app - even with no technical ability

The difference between a "tool" and "resource" app - and why that matters
What is Dapper Mobile Apps?
Dapper Mobile Apps is a platform which lets you create fully customizable apps for your business,
without the code or the $100,000 price tag

. In this free challenge, we will take you on a tour of the app creation process and show how it can help you grow your coaching business, all for free!
More Details:
Duration: 30-45 minutes per session, 5 days of sessions (all recorded)
Price: Free
Dates & Times: 06/07/2021 - 06/11/2021 @6:00 PM EST (3:00 PM Pacific)